August, 2018
Ralph Conti is selected by ICSC as the instructor for the "Principles of Real Estate Finance" course, which is part of ICSC's Southeast Conference Continuing Education (CE) Program. For more information on the conference and the class time, visit www.icsc.org.
Real Estate CE credit may be available pending approval for the following states: Alabama, Florida, Georgia, Kentucky, New York, North Carolina, South Carolina and Tennessee.
April, 2018
RaCo Real Estate is delighted to announce the opening of Regal Cinema's newest state-of-the-art, luxury-seating RPX Theatre at Celebration Pointe – www.celebrationpointe.com . "This theater is impressive, and absolutely gorgeous," states Ralph Conti, Principal of RaCo . The theatre anchors the southern end of City Walk at Celebration Pointe, our signature portion of the project containing entertainment, first to market restaurants, iconic retailers and a pedestrian only area that is branded The Promenade.
August, 2017
Ralph Conti will be the lead instructor for the upcoming Design, Development and Construction multi-day certification course sponsored by the International Council of Shopping Centers. All classes will be held in Scottsdale, AZ Sept 10-14. Ralph will be teaching two classes: The Development Process and Preparing a Project Business Plan. He will be joined by an esteemed group of veteran instructors who will be teaching various courses. Please visit www.icsc.org for more information.
August, 2017
Ralph Conti speaks to Atlanta Commerical Board of Realtors at the Board's Expert Series on "Creating Value in Retail through the Development Process."
May, 2017
Ralph Conti, Principal of RaCo Real Estate has been tapped to speak at the 2017 ReCon Latin America and Caribbean Conference being held in San Juan, Puerto Rico, Oct 13-15. Mr. Conti will address both Mixed-Use and Development. For more information, visit www.icsc.org
April, 2017
Investment Strengthens Momentum at Celebration Pointe. Chongqing, China based Huayu Group Ltd. recently visited Gainesville, Florida's most dynamic new mixed use development (Celebration Pointe. Huayu, a privately owned multiple -asset class real estate company solidified their venture with Celebration Pointe ownership and developer with a ceremonial signing at the project site this month. "Huayu's investment in Celebration Pointe signifies not only the strength of the asset but their confidence in sponsorship. Huayu is a highly sophisticated and circumspect organization, armed with exceptional talent. We are delighted to have them as a key investment partner," said Ralph Conti, Principal of RaCo Real Estate, a partner in the project. http://www.gainesvillechamber.com/investment-stengthens-momentum-celebration-pointe/
February, 2017
Please consider joining me at the University of Shopping Centers on the campus of the Wharton School at the University of Pennsylvania on March 6-8, 2017! During this 3-day program, I, along with some very senior ICSC faculty will be teaching various advanced courses covering many retail real estate topics.
If you have never attended this extraordinary educational and networking event, I encourage you to visit www.icsc.org/2017UV to view additional program details. #ICSC #ICSCUSC
November, 2016
Ralph Conti, managing principal of RaCo Real Estate and a partner with Celebration Pointe Development Partners, LLC announced, "we are very excited to team up with Arcis Capital Partners LLC, a New York based Investment firm with offices in Atlanta and Hong Kong to secure a $70 million revolving facility for Celebration Pointe www.celebrationpointe.com." This exciting news is in addition to the opening of a new 82,000 square foot Bass Pro Shops at Celebration Pointe, the 1 million plus square foot mixed use project being developed in Gainesville, FL.
November, 2016
Ralph Conti, Principal of RaCo Real Estate announces the opening of a new 82,000 square foot Bass Pro Shops at Celebration Pointe in Gainesville, Florida. Ralph Conti, a partner in the project announced, "in addition to Bass, we Celebration Pointe Development Partners (a joint venture of Viking Companies and RaCo) have commenced construction of the next phase of the 1 million square foot premier mixed-use development in North Central Florida. See www.celebrationpointe.com for additional information.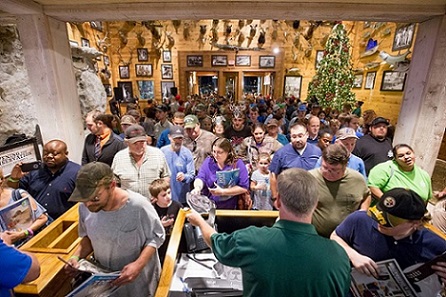 October, 2016
RaCo Real Estate is excited to announce the Grand Opening of The Inn at Franciscan Square, part of the Franciscan Square mixed-use project adjacent to the Franciscan University of Steubenville, OH. Celebrating the new center along University Blvd., the University has plans to open two outparcels that will be named The Marketplace at Franciscan Square. Tenants will range from sit down to fast dining options. The new project will become of the focal point for not only University students and their families but also for the surrounding communities.
August 2016
Principal of RaCo Real Estate, LLC and development partner of Celebration Pointe, Ralph Conti, announces the 10 screen luxury Regal theater as part of the mixed-use development in Gainesville, FL. RaCo Real Estate was featured in the Atlanta Business Chronicle following the announcement:
http://www.bizjournals.com/atlanta/news/2016/08/21/atlanta-developer-adds-10-screen-luxury-regal.html
May 2016
Ralph Conti, Principal of RaCo Real Estate, LLC announces the start of construction of new 80,000 square foot Bass Pro Shops Sportsman's Center in Gainesville, FL. A "beam signing" event was hosted on site to kick-off to commemorate the start of vertical construction of the 1million square foot Celebration Pointe MXD project (www.celebrationpointe.com). "Make no mistake, Celebration Pointe will become the premiere mixed use destination in all of North Central Florida, said Conti." Bass Pro Shops and a 10 screen Luxury Regal theatre will anchor the main street retail portion of the project. Bass Pro is set to open to the public in fall 2016.
Celebration Pointe will be showcased at ICSC RECon at both The Outlet Resource Group (TORG) North Hall N3250Y and Avison Young Central Hall C152G
January, 2016
Ralph Conti, principal of RaCo Real Estate, LLC will speak at Entertainment Experience Evolution, hosted by France Media, Inc. The event will take place at L.A. Live in Los Angeles February 24-25. Ralph will address the ever changing evolution of the real estate landscape, retail in particular. The event will address how the retail environment has continued to change as consumers change the way they shop and experiences they demand from retail.
November, 2015
Steelpointe Harbor located on I-95 in Bridgeport, CT celebrated the opening of its first major tenant, Bass Pro Shops, on Wednesday, November 18, 2015. "Thousands of customers have been flooding the store over the opening weekend," said Christopher Conti, RaCo's Marketing Director, who attended the Opening on behalf of RaCo Real Estate. "We are proud to have contributed our expertise to the Project and look forward to future tenant openings in coming months." Currently under construction with infrastructure and a major waterfront component, Steelpointe Harbor is one of the most dynamic new mixed-use projects in the Northeast.
May, 2015
Franciscan University of Steubenville, Ohio has broken ground on Franciscan Square, a multi-phase development located at its campus main entrance on University Blvd. in Steubenville. Phase 1, slated to open in August 2016, is comprised of a Franciscan–branded 114 room Best Western Plus Hotel and several restaurant out parcels. Christopher Conti, RaCo's Project Administrator and Marketing Manager said, "after several years of representing the University in a pure advisory capacity, RaCo Development Partners, LLC, a wholly-owned subsidiary of RaCo Real Estate, LLC is honored to have been selected by such a highly-regarded and prestigious University to act as their Development Manager."
April, 2015
ICSC's JTR School of Professional Development taps Ralph Conti to teach the Devising a Development Plan course in Scottsdale, AZ.
March, 2015
Ralph Conti is invited to teach a course on Advance Property Management, Budgeting and Forecasting at ICSC's University of Shopping Centers and The Wharton School.
October, 2014
Bass Pro Shops is set to anchor Gainesville, Fla.'s Celebration Pointe with an 80,000-square-foot store scheduled to open in 2016. RaCo was pivotal in marketing the site to the retailer and securing the lease.
July, 2014
The Atlanta office of North American Properties (NAP) taps former partner Ralph Conti for his experience and expertise to assist the firm in pursuing two new development opportunities in the Southeast. RaCo played an integral role in NAP's pursuit of the property which was developed into the highly acclaimed Avalon mixed-use project in Alpharetta, GA.
May, 2014
Brazilian Shopping Centers Association, ABRACE, in association with ICSC, invites Ralph Conti to return to Sao Paulo and teach the Development, Design and Construction week-long CDP certification course in October.
April, 2014
RaCo forms wholly–owned subsidiary, RaCo Development Partners LLC (RCDP). RCDP will form joint ventures with key partners on various new development opportunities throughout the United States.